Glass Door Fitting Installation and Related Introduction
There are many types of glass door accessories. When you purchase and use them, you must understand the relevant precautions. Today, I will share with you a brief introduction about glass door accessories. Interested partners can follow Shower Hinge Manufacturer and take a look.
Precautions for glass door fitting installation
1. If it is the use of hardware accessories with frame door. The upper shaft is installed at the top pipe of the door frame, and the upper shaft is installed at the upper frame of the door leaf. The two are a set. At the same time, the lower rocker arm can also be installed on the lower frame of the door leaf. The ground spring is installed in cement, and the two are a set.
2. For the details of the framed door accessories, the top door, the upper shaft, and the lower rocker of the framed door control hardware accessories can be adjusted with a flat-blade screwdriver during the installation process. Similarly, there are screws for adjusting the left and right on the upper shaft.
Introduction of glass door accessories:
Usually, our common glass door accessories can be divided into support, chain, building door lock, handle, door closer, hinge, handle, window hook, anti-theft chain, latch, and sensor opening and closing device. There are also hinges, door clamps, Floor Hinge, rails, door suction, floor suction, door closers, door mirrors, beading and more.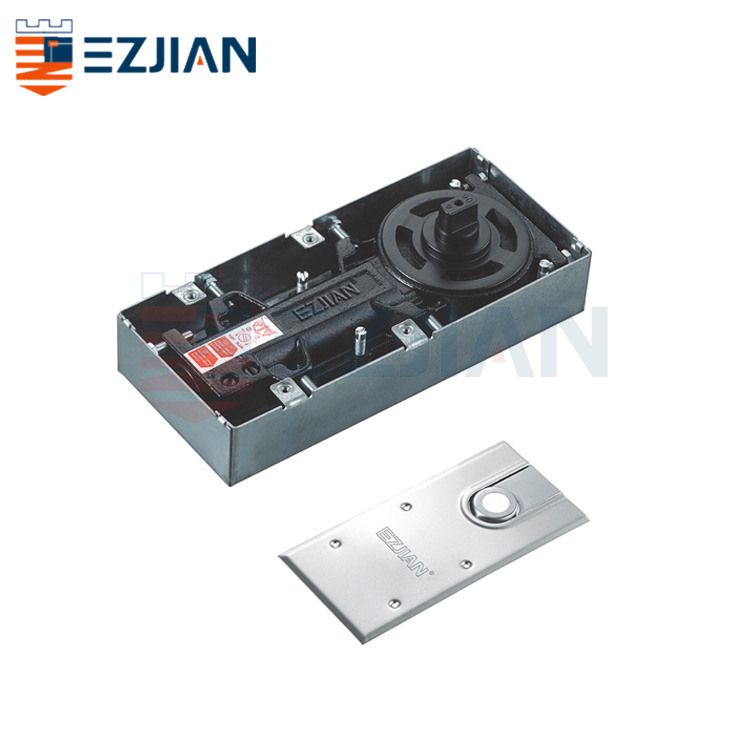 Floor Hinge
When making a purchase, pay attention to the correct selection, and pay attention to the relevant size and material of the accessories. When choosing, you should choose a material with a smooth and dense surface, which is not easy to be contaminated by dust. The accessories are mostly stainless steel, and the joints are copper or stainless steel. At the same time, it is necessary to choose general packaging, which has multiple layers of protection.
How to choose Fittings For Glass Door:
1. High-quality materials selection: All high-quality materials are used, and then carefully crafted, different styles and colors interpret different styles, and the styles are diverse and diversified, and various elements and environments can be freely matched, which gives people a choice There are also many, consumers can come according to their preferences when buying, and the user experience is good.
2. Excellent technology: from design to production, light surface treatment by several methods, such as sand light, mirror light, electrostatic spraying, baking paint, electroplating, etc., the production of products with different production processes are also different, However, it can be guaranteed in terms of quality, excellent craftsmanship, safety and firmness, no rust, no corrosion and high hardness. This is also an important feature of glass door accessories and has good usability.